Keynote Speakers

Regenia Gagnier is Professor of English at the University of Exeter. Her work has shaped the study of nineteenth- to twenty-first-century British and Anglophone culture, with influential work on decadence, aesthetics and aestheticism, lifewriting and subjectivity, economics, individualism, and globalization. Professor Gagnier's books include Idylls of the Marketplace: Oscar Wilde and the Victorian Public (Stanford, 1986), Subjectivities: A History of Self-Representation in Britain 1832-1920 (Oxford, 1991), The Insatiability of Human Wants: Economics and Aesthetics in Market Society (Chicago, 2000), and Individualism, Decadence and Globalization: on the Relationship of Part to Whole 1859-1920 (Palgrave Macmillan, 2010). Her current research is on the global circulation of literatures of liberalisation.

Stephen Shapiro is a Professor in the Department of English and Comparative Literary Studies at the University of Warwick. His recent books include Pentecostal Modernism: Lovecraft, Los Angeles, and World-Systems Culture (Bloomsbury, 2017 – with Philip Barnard); Combined and Uneven Development: Toward a New Theory of World Literature (Liverpool, 2015) – as part of the Warwick Research Collective (WReC); The Culture and Commerce of the Early American Novel: Reading the Atlantic World-System (Penn State, 2008), the translation of Didier Deluele and Francois Guéry's The Productive Body (Zero, 2014) — also with Philip Barnard, and How to Read Marx's Capital (Pluto, 2008). His essay, "Capital's Manifolds and Twists: The Long Spiral, Social Labor-power, and the Cultural Fix" will appear in Capitalism's Ecologies: Culture, Power, and Crisis in the 21st Century, eds. Jason W. Moore et al. (PM Press, 2017).
Panel SpeakersChristina Brennan
​ is a doctoral candidate in English and American studies at the University of Manchester. Her research interests include twentieth and twenty-first-century US literary and cultural history, dystopia and post-apocalypse in US literature, cities in US literature, and twenty-first-century US literary journalism. She holds an Eccles Centre Postgraduate Fellowship at the British Library for 2017-18 and sits on the editorial board of US Studies Online: Forum for New Writing.
Francesco Carpanini
is an independent scholar whose research papers and publications encompass environmental philosophy, intercultural philosophy, and French philosophy. His most recent publications include an article in
Problemos
and reviews in
Environmental Values
and
The Journal of Environmental Studies and Sciences
. In 2015-16, he conducted postgraduate research at the University of Tartu, Estonia. He holds an MSc in Communication from Gothenburg University, and MA and BA degrees in philosophy from the University of Bologna. He is currently an upper secondary school teacher in Piacenza, Italy.
Sam Cooper
is a doctoral candidate in American and Canadian Studies at the University of Nottingham and a member of the postgraduate organisational committee for the university's research priority area in Languages, Texts, and Society. His work focuses on the politics and culture of the long neoliberal moment, with a particular regard for inequity and uneven development. In fall 2016, he was a visiting research fellow at Simon Fraser University in Vancouver and City University New York.
Paul Crosthwaite
is Senior Lecturer in English Literature at the University of Edinburgh. His publications include
Trauma, Postmodernism, and the Aftermath of World War II
(Palgrave Macmillan, 2009); articles in
Angelaki
,
Cultural Critique
,
Cultural Politics
,
New Formations
,
Public Culture
,
The Review of Contemporary Fiction
, and
Textual Practice
; and, as editor,
Criticism, Crisis, and Contemporary Narrative: Textual Horizons in an Age of Global Risk
(Routledge, 2011) and
Show Me the Money: The Image of Finance, 1700 to the Present
(Manchester, 2014). He co-authors the "Economic Criticism" chapter of
The Year's Work in Critical and Cultural Theory
and is completing a monograph entitled
Conversion Narratives: The Financial Logic of Contemporary Fiction
.
Rick Crownshaw
is Senior Lecturer in American Literature at Goldsmiths, University of London. He is author of
The Afterlife of Holocaust Memory in Contemporary Literature and Culture
(Palgrave Macmillan, 2010), editor of
Transcultural Memory
(Routledge, 2014), and co-editor of
The Future of Memory
(Berghahn, 2011). He is currently writing a monograph,
Remembering the Anthropocene in American Fiction
, and co-editing a special edition of
Studies in the Novel
on climate change fiction.
George Elvin
is Associate Professor in the
College of Architecture and Planning at Ball State University, and is also the founder of Gone Studio, the company pioneering post-petroleum design and zero-plastic, zero-waste, zero-electricity manufacturing. His recent publications include
Post-Petroleum Design
(Routledge, 2015), as well as articles/chapters in
Nanotechnology for Energy Sustainability​
(Wiley, 2016),
Concrete Ideas: Materials to Shape a City
(Oscar Riera Ojeda, 2012), and the
Journal of Architectural and Planning Research​
(2011). His research and teaching focuses on emerging design strategies and technologies for green building, with a current emphasis on the architecture of extreme environments.
Dominic Jaeckle
is a doctoral candidate in the Department of English and Comparative Literature at Goldsmiths, University of London, and the co-founder and editor of
Hotel
, a magazine for new approaches to fiction, creative non-fiction, and poetry. His doctoral thesis concerns literature and photography as metaphors for perception and biographical insight in Ralph Waldo Emerson's writings on critical engagement.
Inge Panneels
is an artist and academic who has used mapping strategies in her art practice to explore notions of place and space. Most notable are the Liverpool Map commission for Museum of Liverpool (2011) and the Mercator Revisited project (2013-15). Her artistic practice (since 1998) has informed her theoretical research. Her PhD Research is based in Visual Culture and is undertaken on a part-time basis (2014-19) whilst continuing to lecture and practice as an artist. The research is however entirely theoretical and not practice lead, instead focussing on other artists projects. She has been writing on the topic of why artists map since 2013, with an forthcoming chapter in the
Routledge Handbook of Mapping and Cartography
(Routledge, 2017).
Michael Paye
is a doctoral candidate in the School of English, Drama, and Film at University College Dublin, and a Fulbright Visiting Researcher at Princeton University. His PhD theorises the emergence of aesthetics, forms, and affects in literary depictions of fishery booms and busts in the North Atlantic. He was an Irish Research Doctoral Scholar at UCD from 2013-2015, and a Dobbin Scholar at Dalhousie University in October 2015. His articles have appeared in
Green Letters
(2015) and
Atlantic Studies
(2017). He is also a freelance journalist, working as an associate editor and contributor for
Warscapes
magazine since December 2016. His work has twice appeared in
The Galway Tribune
(2016) and is forthcoming in
Briarpatch
magazine (2017).
​
Powered by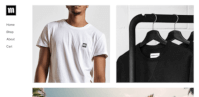 Create your own unique website with customizable templates.